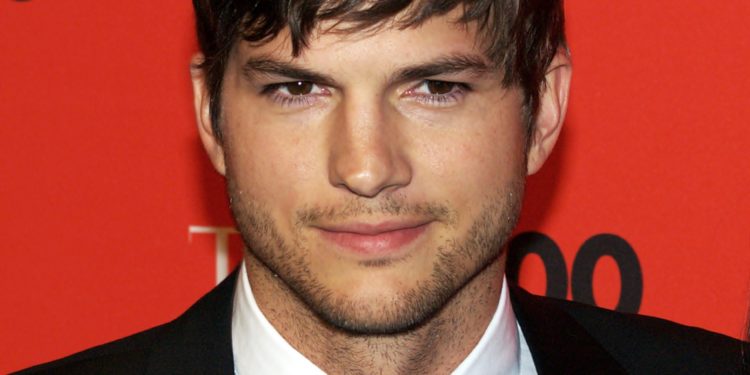 Esports is on course to become a $1.1 billion industry this year and many experts predict that competitive gaming will eventually become more popular than traditional sports. It is therefore little wonder that celebrities want a piece of the action and they are piling into the esports scene at a rapid rate. Here are 10 of the biggest names to invest in professional gaming franchises:
Drake
The Canadian rapper gave the esports scene a tremendous credibility boost when he invested in 100 Thieves along with Cleveland Cavaliers owner Dan Gilbert and entertainment mogul Scooter Braun last year. Drake has sold more digital singles than any other living artist, ahead of Taylor Swift and Rihanna, and his social media following is immense.
His presence in the budding esports scene is a game changer, opening the market to a far broader demographic than it ever previously enjoyed. The three-time Grammy Award winner is popular across the globe, and his first foray into the world of esports saw him break all Twitch records when he played Fortnite with Ninja. He is helping to remove the geeky image attached to esports and turning it into a mainstream pursuit.
Michael Jordan
Arguably the greatest athlete of all time took his first steps into the esports industry when he led a $26 million funding round for aXiomatic Gaming, which owns Team Liquid, in October 2018.
Liquid is the most successful esports team in history, having scooped an impressive $26.8 million in prize money over the years. Its Dota 2 team is the most successful ever, its League of Legends team has won the last LCS championships and its CS:GO team has just stormed to the top of the world rankings. Liquid is among the favourites in the Unikrn betting odds at almost every major tournament and it seems as though its pro gamers are taking a leaf out of Jordan's book.
Steve Aoki
The superstar EDM producer and DJ bought a majority stake in Overwatch champion Rogue Gaming in 2016. "As many of my fans know, I've been a gamer all my life and have been getting more and more involved in esports," he said. "I can finally take my love for gaming to the next level as an owner of Rogue, the professional esports team. As an avid player of Overwatch, their dominance caught my eye and after getting to know them, I realized that we shared the same goals and interests in team building and competition." Last year he sold it to ReKTGlobal for a profit, but he remains active in the scene.
Steph Curry
Two-time NBA MVP Curry was alerted to the glorious potential of the esports scene by former teammate Andre Iguodala, who has been dubbed "the NBA's ambassador to Silicon Valley". Curry was convinced to join a group that invested a cool $37 million in TSM, a gaming organization set up by famous gamer Andy Dinh to compete in titles like League of Legends and Fortnite. Kevin Durant has also invested in esports management fund Vision Esports along with such luminaries as Rick Fox. The all-conquering Golden State Warriors team has now been broken up, with Iguodala heading to Memphis and Durant decamping to Booklyn, but they remain highly active in competitive gaming.
Ashton Kutcher
The Hollywood star is among the investors in Unikrn, an esports betting and news media company, based in Las Vegas, Nevada with offices in Seattle USA, Sydney Australia and Berlin, Germany. "I've had the pleasure of investing and being involved in a number of outstanding start-ups, and Unikrn stood out because they are completely changing how people engage with esports," said Kutcher, who has starred in such hits as That 70s Show, The Butterfly Effect and Dude, Where's My Car? "Esports are mainstreaming, and Unikrn Arena provides fans with an additional level of excitement not found elsewhere," he added.
Snoop Dogg
In March 2019, the legendary Long Beach rapped launched his own esports league and invited his friends to battle it out at Madden 19 with him. Gangsta Gaming League is a low-key affair compared to the major pro gaming tournaments, but it totally embraces the ethos of the movement: bringing like-minded communities of gamers together and competing for prizes.
Alex Rodriguez and Jennifer Lopez
The former New York Yankees star is one of the highest earning athletes of all time and he has plenty of cash to spare. He was one of the early investors in NRG Esports, one of the world's biggest teams, and he brought girlfriend J-Lo on board during another fundraising round that took place in 2017. Marshawn Lunch and Michael Strahan also got involved during the $15 million investment, and A-Rod took a seat on the NRG board.
Fernando Alonso
Two-time Formula 1 champion Alonso launched an esports outfit in partnership with established franchise Logitech G last year. The team is called FA Racing G2 Logitech G and its stated mission is to become the collective that "all sim racing enthusiasts will aspire to". Alonso no longer competes in F1, but he has won the Le Mans 24 Hours race for the past two years, and he still finds time to help out in the running of FA Racing G2 Logitech G.
Sean "Diddy" Combs
The artist formerly known as Puff Daddy, P. Diddy, Diddy, Puff and Puffy joined a group of investors that stumped up $30.5 million in funding for PlayVS last year. This organization focuses on bringing the esports scene into high schools and nurturing superstars of the future. Diddy's investment followed a $15 million fundraising drive featuring Twitch co-founder Kevin Lin and former NBA star Baron Davis, showing just how many big names are getting into esports.
Will Smith
The Fresh Prince became the latest megastar to invest in competitive gaming when he was part of a group that gave Gen.G a $46 million funding boost in April 2019. Gen.G is a multi-gaming team with 120 employees spread across in Seoul, Los Angeles and Shanghai. It only began life in 2017, but its rise to prominence has been rapid and Men in Black star Smith has helped seriously boost its profile.