What Do Interior Designers Do?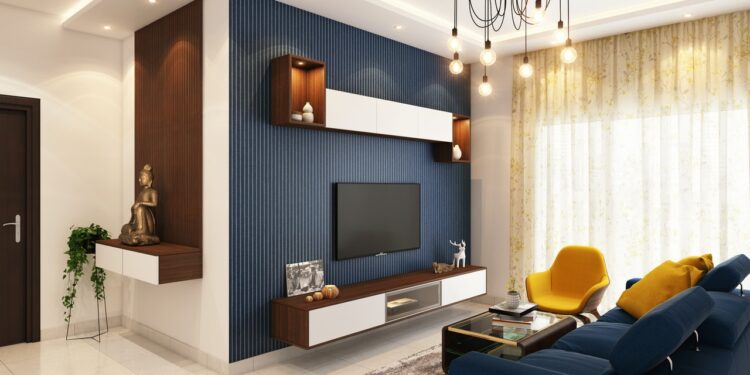 You may have heard of people hiring an interior designer to design or renovate their home or office. Have you wondered who an interior designer is?
An interior designer works with clients to enhance the aesthetics of indoor spaces and make them more functional and safe. They beautify indoor spaces by determining space requirements and selecting both essential and decorative items for them. 
Interior designers work with different clients ranging from homeowners to large corporations. The spaces they work on are equally varied, from simple home environments to lavish mansions and hotel lobbies.
Most interior designers are independent contractors. However, many also work for design firms.
What does an interior designer do?
An interior designer's primary job is to create spaces that meet the client's aesthetics, safety, and functionality requirements. They use different techniques, including color palette, furniture placement, functional décor, and other decorations to create different spaces. From creating a beautiful yet functional living room to creating an office that inspires creativity and productivity- an interior designer does it all. They also use other elements like lighting, flooring, artwork, and window treatments to create an overall look according to the client's needs.
Interior designers specialize in several areas:
Corporate design
Interior designers specializing in corporate design specialize in creating professional and practical workspaces. When doing so, they also need to make sure that their design represents the company's brand. They work with different clients- from small offices and startups to big corporate firms focusing on creating functional and efficient workplaces.
When designing a corporate space, they must ensure that their design contributes to the employees' good health and posture who work for hours in the office. They must focus on even the little things like the placement of computers, desks, and chairs as office workers use them for extended periods. If they are improperly adjusted or placed, or the wrong products are used, employees may suffer unnecessary fatigue, stress, or even injury, reducing the workplace's productivity.
Corporate designers consider the nature of the job being done, the user demands, and the equipment used before finalizing a design for an office.
Healthcare design
Healthcare designers plan, design, and renovate hospitals, clinics, healthcare centers, doctors' offices, dentists' offices, and residential care facilities. These designers specialize in evidence-based design using data and research to create positive and welcoming spaces for patients, residents, and facilities.
Kitchen and Bath design
Interior designers specializing in kitchen and bath designs handle all aspects of designing, remodeling, or updating a client's kitchen and bathroom area. Such designers have extensive knowledge of building materials, plumbing, electrical solutions, along with fixtures, cabinets, and appliances for these rooms.
Before designing the kitchen and bathroom area, these designers discuss themes, colors, patterns, and the room layout with the client. Based on the client's preference and requirements, they create sketches and drawings to be approved by them. The interior designer's responsibility is to keep the expenses within the client's budget once the project starts.
Sustainable design
Sustainable designers design and create buildings and spaces, keeping sustainable practices in mind. Many sustainable designers have obtained certification in Leadership in Energy and Environmental Design from the US Green Building Council.
Interior designers that specialize in sustainable design use products that are sustainable and have a low carbon footprint. The products used have a minimal environmental impact, reduce waste and energy consumption, improve indoor air quality, and improve energy and water efficiency. Their designs focus on making the most efficient use of the space available. Sustainable designers balance aesthetics and functionality of a space by making design choices and using products with little to no environmental impact.
Universal design
Universal designers redesign or renovate spaces to make them more accessible. Architect Ronald Mace coined the term 'universal design' to describe the concept of designing products and environments to be usable by everyone, regardless of their age, ability, or status in life.
Universal designers mostly focus on creating functional spaces for the elderly and those with special needs. However, these designs benefit many.
Responsibilities of an interior designer
An interior designer may have several responsibilities, including
Searching and bidding for new projects

Advertising for new projects
Determine the client's goals and requirements for the project
Visualizing how to use the spaces
Sketching initial design plans, including electrical and partition layouts
Selecting materials and furnishings, such as furniture, lighting, wall finishes, plumbing fixtures, and flooring
Placing orders for the materials and furnishings
Creating project timelines
Oversee project construction and installation of design elements
Coordinating with contractors, electricians, plumbers, painters, and other professionals

Ensuring client satisfaction
An interior designer must provide accurate advice for the optimal safe occupation of people who live or work within an interior space. Their advice can directly impact the well-being and safety of the consumers, especially in a commercial space.
It is also important to protect the business with insurance. Visit BizInsure for details.