Celebrity Fans Who Support Predicted Super Bowl Winners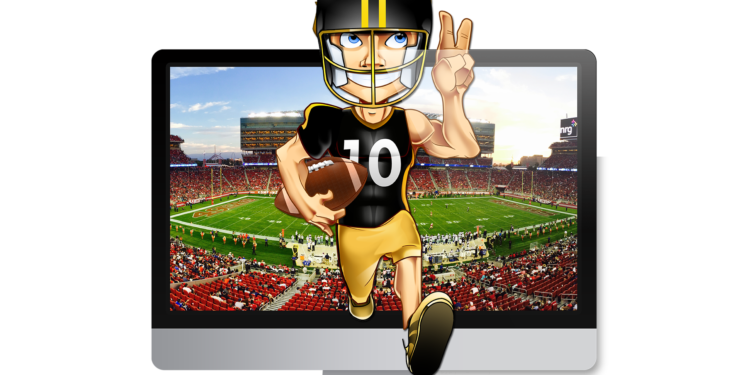 The 2020 Super Bowl is less than two months away, which means the season predictions are rolling in. With the projected winning teams and MVP players and their respective teams in mind, check out the best sites for betting on Super Bowl 2020. Here is a list of celebrity fans that support this season's predicted Super Bowl winners.
Chiefs
Known for being one of the best actors in Hollywood, Brad Pitt needs no introduction. He went to High School in Springfield, MO and attended the University of Missouri. He's been seen rooting on record for Kansas City.
Comedian and actor Eddie Griffin is a known Kansas City fan, which should come as no surprise since he's a KC native. Fun fact: Griffin once even choreographed a Chiefs halftime show.
British actor Henry Cavil, best known for his role as the Man of Steel in the latest remakes of the Superman series, is a loyal Chiefs fan. When he moved to America for acting, he quickly realized he needed a football team to back Since he was playing Superman at the time, he decided on the Kansas City Chiefs since his character, Clark Kent, is from, you guessed it, Kansas.
Patriots
From a famed DC superhero to the captain of the Marvel Universe, actor Chris Evans, best known for playing Captain America, is a die-hard Patriots fan. Born and raised in the Boston area, it's clear where his allegiance stands. Watch him react to the Patriots 2017 OT winning comeback score.
"Jason Bourne" actor Matt Damon is a Patriots superfan. Having grown up in Cambridge, Massachusetts, he is extremely vocal in his support for his hometown teams. "Sometimes, a game is not just a game. It's a gathering, a shared moment that unites us and resonates for the rest of our lives," Damon shared. Here he is seen wearing the Patriots three Super Bowl rings.
Damon's "Good Will Hunting" co-star and best friend, fellow actor Ben Affleck, also shares his undying affinity for the New England team. Affleck is a heavy supporter of the team's not-so-secret weapon, none other than Tom Brady. In a satirical Jimmy Kimmel sketch, Affleck called Brady "the greatest quarterback who ever walked the Earth" and "the greatest man in all of humanity."
Packers
Academy award-winning actress and filmmaker Jodie Foster is an avid Packers friend. She told Conan O'Brien, "I got cheese everything." She really loves football and wearing cheeseheads, and she admits to watching the sport every weekend. In fact, it was a friend who introduced her to the team through their cheesehead gear that made her choose to be a Packers fan.
Rapper and singer Lil Wayne first became a Pack fan in 1996, when the team won the Super Bowl in his hometown of New Orleans. A lifelong cheesehead, Lil Wayne said in the HuffPost "The Packers won, pops came home with Packers everything, cups, towels." Wayne said he used the Packers' towels and cups every day. He even remixed Wiz Khalifa's popular "Black and Yellow" to make the Packers-inspired track titled "Green and Yellow." Needless to say, he's a Packer fan for life.
Singer/songwriter and former N'Sync band member, Justin Timberlake, credits Mississippi-born Brett Favre for his loyalty as a Packers fan. While Timberlake grew up in Memphis, TN, Favre was the hometown favorite because he was the "king of the south." Once Favre was traded to the Packers in 1992, Timberlake, and much of Memphis shifted and have been fans ever since.
Vikings
Legendary music legend Prince was a lifelong supporter of the Vikings. The Minnesota native even penned the fight song "Purple and Gold" for the Vikings in 2010, in what would be the last playoff game the team would win in his hometown during his lifetime. The Vikings paid a special tribute to the late singer in their 2016 halftime show.
Actor Josh Duhamel, known for his roles in the primetime series Las Vegas, the Transformers movie franchise, and being Black Eyed Peas singer Fergie's former husband, grew up a Vikings fan. He admits that growing up, watching Vikings games was a disappointing and frustrating experience. It wasn't until he moved to California that he realized the amount of love he had for his childhood team, seeing them as his connection to home. He loves coach Zimmer and the positive direction the team is headed in.
Biz Markie, American rapper, beatboxer, and DJ best known for his classic 1989 hit, "Just A Friend" is a more newly discovered Vikings fan. He was seen sporting the Minnesota team's jersey in this giveaway tweet.
Saints
American comedian and television host Ellen DeGeneres is a clear supporter of her hometown team the Saints and their star quarterback, Drew Brees. She even arranged for a paralyzed New Orleans Saints super fan to meet Drew Brees on her talk show, The Ellen DeGeneres Show.
It makes sense why Harry Connick Jr., singer, composer, actor and television host, is a devout member of Who Dat Nation. He was born in the Big Easy. He wrote an open letter to the NFL detailing his grief over the 'sickening' loss by the Saints in their 2018 defeat by the Los Angeles rams.
Spike Lee
American film director, producer, writer, and actor Spike Lee adopted the Saints after filming two documentaries about the aftermath of Hurricane Katrina.